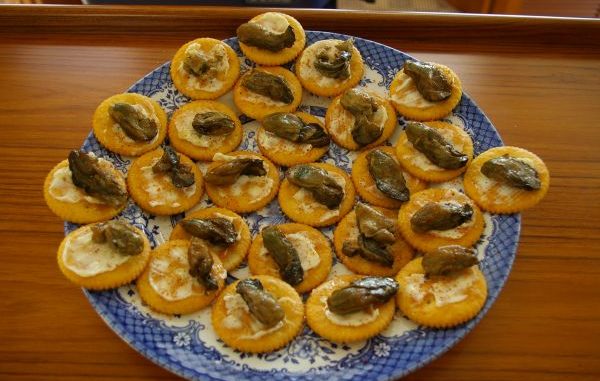 Donnie and Marie's Oysters
1 sleeve Ritz Crackers
1 Can Smoked Oysters
Mayonnaise/Mircale Whip
Paprika or Tony Cachere's Seasoning
Take 1 Ritz Cracker with a dollop of Miracle Whip then top with 1 smoked oyster from a can. Dust with paprika and repeat until the oyster can is empty. You're done!
Don't blink or they are GONE!