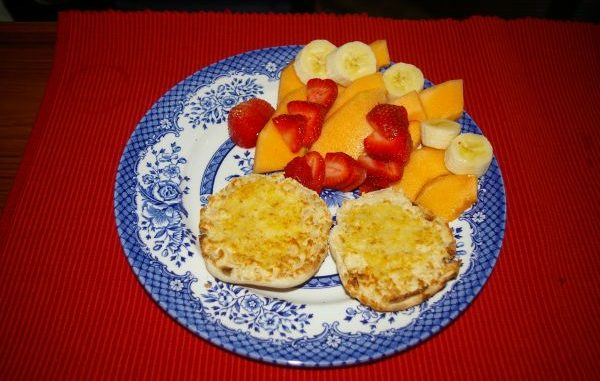 Are you tired of eating cold sandwiches on a paper plate? How much fun is it when you make ALL your meals in advance- back at your REAL kitchen- then freeze them, only to reheat them again in a microwave while you are cruising?
My husband Captain Chris is a southern boy who actually asked me how my mother let me out of the house without learning to cook! In all the years we've been married, Chris has cooked so many more meals than I; even if he never cooked again, I'd never catch up to him. But after living in the same household with such a terrific chef, some of it was bound to rub off on me, right? Maybe through Osmosis. All this to say, if I can do it then YOU can too!
After cruising full time for a few months I began to relax and enjoy the cruising lifestyle…and I started to cook. First out of obligation. After all, what else did I have to contribute? Sure, I could help navigate and steering the boat at 7knots isn't really difficult when you're in a well marked channel but- Let's just say I'd rather slave over a hot stove than a hot engine ANYTIME!
Start with equipment. We need the right tool for the right job. And yet, everything on the boat must do at least 2 things or it doesn't come aboard. I never thought that I would care about pots and pans but this is a key decision (for your house as well if you're serious). Copper clad bottoms help distribute heat when the pan just doesn't fit on the center of the eye. A two burner stove can ruin more meals when one side of the pot is on the burner and the other side of the pot is not.
Think about stacking pots and lid sizes too. Storage is a premium on a boat as we all know. A pressure cooker is a godsend when you don't want to heat the entire boat. Things can go from the freezer to the table in no time. And the wilted vegetables taste just as yummy in a pressure cooker and no one is the wiser.
Just having a salad or sandwich? It not only looks better but it also tastes better when it's served on a real plate. Save your bubble wrap or thin foam to place in between each stacked plate, cut to size. Save the paper plates for when you're in 6 to 8 foot seas. Or better yet, stay at anchor or at the dock that day and eat on your everyday china!
Beverages are also much more appealing when they are sipped from pretty glassware. It just doesn't make sense to save that great bottle of Chilean wine for your boat trip then drink it from a scuffed up plastic wine glass. Store your glassware in koozies or fluffy socks. Bet you break more glasses at your land house in the dishwasher.
Most crusing kitties are not bottomless and you ARE on a boat so it helps to be frugal. Not to mention that grocery stores are not always as accessible when you're underway. When you find dry good items on sale, consider stocking up on a few extra cans of your favorite things. And think about how one thing can morph into another with a little help. Just a few drops of coconut extract in your glass changes an $8 bottle of rum or vodka into a $25 bottle. Magic. Try this when you make FROZENATEDS.
How long you will be away from the dock? That can make a huge difference when you make your purchases. Just a weekend trip? A bag salad or Spinach can work easily. If you plan to be away for weeks or longer then switch gears and purchase items in stages of freshness- how stable a shelf life. Cabbage keeps forever- well, almost- and makes a crunchy salad base weeks after you've been at sea. (see Denny's Salad) And powdered milk works in most recipes without the need for refrigeration. I may not drink a big glass of the instant milk but it sure comes in handy when I have a craving for a cake or pancakes that call for milk.
Try some of my easy, easy recipes and please let me know how they work for you. If you have other boat-tested meals you'd like to share send me an email!