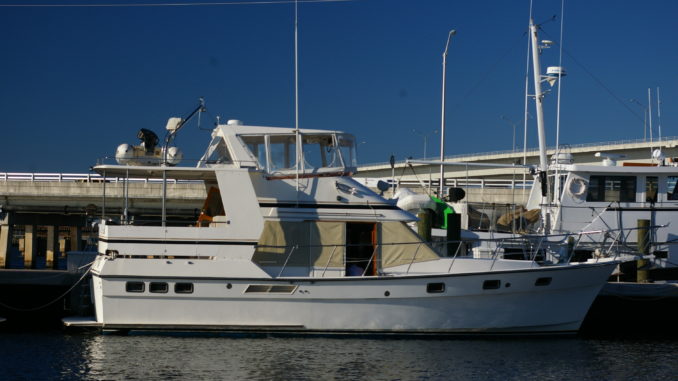 Yes! Two Golden Star trawlers in the same season. Another Maine couple was surfing the web- like you are now! and noticed that we just worked with a Maine couple on their 42 foot Golden Star Motor Yacht. So, they contacted us to work with them too! The power of the internet…WOW!
We board the boat in Stuart FL, performing the sea trial with the seller, broker, surveyor and Captain Chris. After checking fluids we start up the engines and run to the boatyard for the haulout and underwater inspection. After completing that part of the survey, we launch and the engine performance tests are run in the St. Lucie River Northfork. With the underway portion of the survey finished, we dock at Sunset Bay Marina in Stuart, FL. Next up: all the on board lifestyle systems.
March is a beautiful time to be in FL. Did I mention the skies were clear, the sun was bright and the temps were in the mid 60's? Let's go cruising.