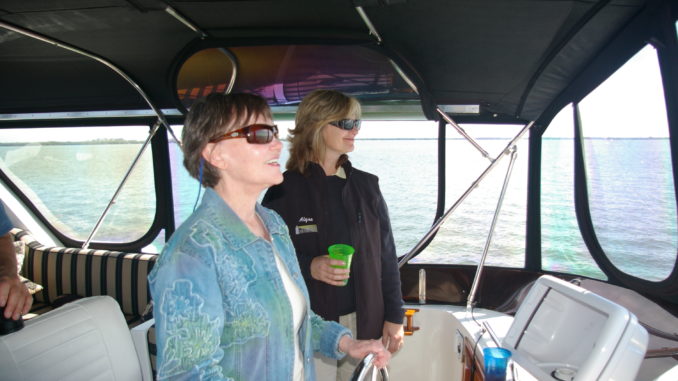 This couple completed the Great Loop in their 47 DeFever with Nancy at the helm the entire time! Eddie was the best mate and handled the lines and the navigation, supporting his captain all the way!
You guys do such a great job of informing future and current boaters of your services and their possibilities. The dream of completing the Great Loop would not have been as fulfilling as it was for Nancy and me without your instruction and always present mental companionship. I always heard Alyse in my head " show me where we are on the chart, now!!!!! ". Love it.
Forever your friends Nancy & Eddie H.