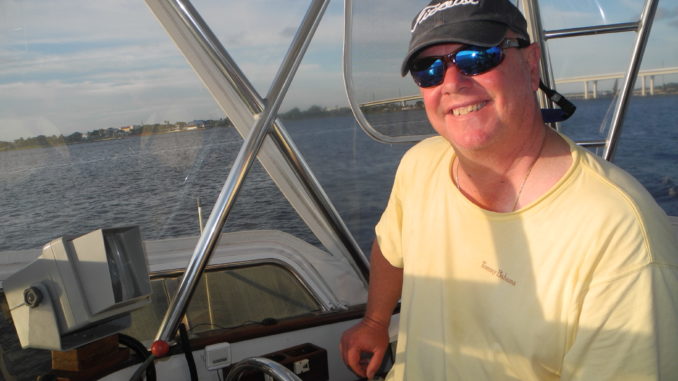 Captain Chris helped this couple when they first purchased their boat to relocate it. Because teaching is what we do, the delivery became a TRAINING delivery. Allowing some time for processing what was learned they asked Captain Chris to come back down for a review and to take on some new skills.
Chris
Thank you for spending those three days with us last week. We certainly received a lot of on the job cruiser training and knowledge. We are surely gaining more confidence each and every day…thanks for your patience.
Would you be able to forward to me the name of the voltage meter you used?(done!)
Best wishes for a Merry Christmas and a Happy New Year! See you in Feb… Ted
Yes, Ted! We will see you at TrawlerFest in Lake Park near Palm Beach Florida. February 25- March 1, 2014.