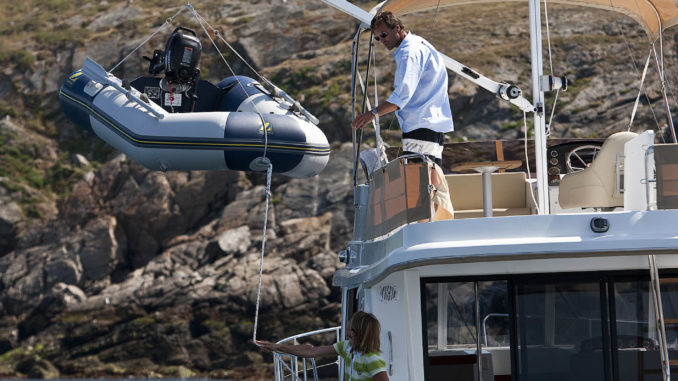 Beneteau Swift Trawler 34 – Captain Chris Yacht Services trains many new owners of the Beneteau Swift Trawler 42 and the Swift Trawler 52. Breaking news: The first Swift Trawler 34 is now in the United States!
Coming into Baltimore from France by ship, this ideal sized 34 foot looper boat was trucked to St. Bart's Yachts in Charleston for commissioning. We will visit her Monday September 20th on our way to Passagemaker University and Trawler Fest in Baltimore on September 22nd through September 26th.
Stay tuned for more photos – same bat time, same bat channel.