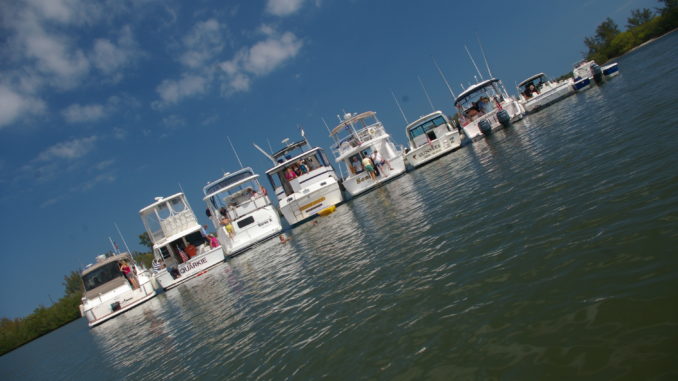 Captains Chris & Alyse belong to their local Vero Beach Power Squadron.
Our Vero Beach Power Squadron hosts another popular Raft Up at the "Hole in the Wall" anchorage. We enjoyed excellent weather, kayaks, dinghys and 11 boats. Next time come along with us!
USPS is a non profit, educational organization dedicated to making boating safer and more enjoyable by teaching classes in seamanship, navigation and related subjects. If you don't belong to the US Power Squadron, click here and find out how to join!