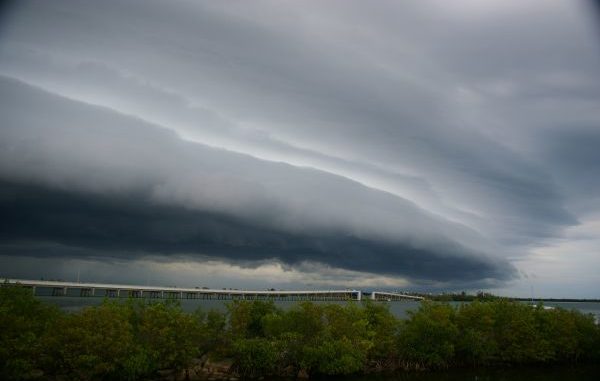 Once you own a boat you will always look at weather in a different way. Although you listen closely to NOAA and keep a sharp eye for weather changes you can still find yourself in the middle of a good blow, gale thunderstorms or even a waterspout!
With a bit of attention to the marine forecast and some dumb luck you may never be caught on the water in a storm. Not likely, but possible. When you're caught off guard or too slow to outrun a building thunder boomer, consider if you can anchor and ride it out. Using your engines and lots of scope may keep you from dragging.
If you're safe at the dock, sit back, click on each photo below and enjoy the power of mother nature…after you've unplugged your electronics just-in-case.