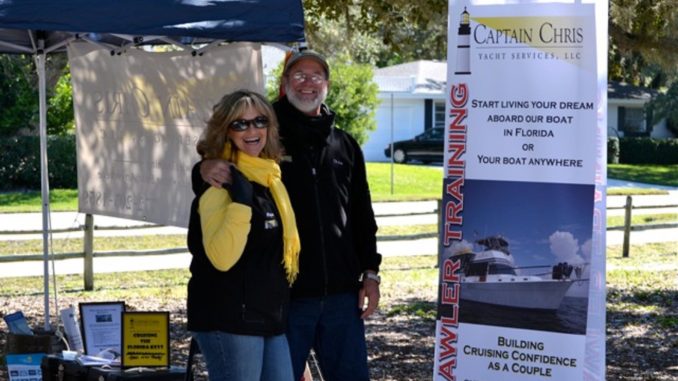 Join us at TrawlerPort Palm Beach March 22-24, 2013.
A series of free seminars, TrawlerPort Palm Beach is held within the Palm Beach Boat Show in Florida. Set in the middle of the trawler section of the last show of the season, TrawlerPort and the crew at PassageMaker Magazine will help you navigate through the multitude of choices you have when selecting and outfitting your cruising boat.
Want to know more? Stay tuned as they create the schedule of speakers including the presentations of Captains Chris and Alyse! We'll be there every day!!
Check back on our website and we'll let you know what's happening at other TrawlerPorts around the country. Better yet, sign up for our free newsletter and you'll be in the know with where to go…to build cruising confidence with Captain Chris Yacht Services