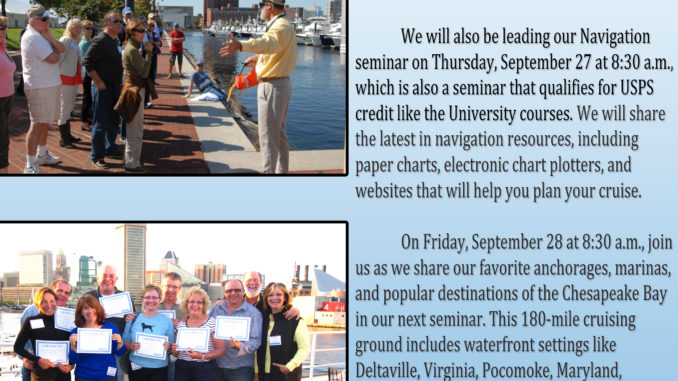 Is it time to Start Living the Dream of a cruiser? Come join us at TrawlerFest Baltimore….September 23-27, 2014. We'll have wonderful seminars, training DVDs to help you begin your adventure and plenty of time to Ask Captain Chris everything you always wanted to learn about boating.
Stay tuned for our scheduled presentations….In 2013 Captains Chris & Alyse seminars were:
How We Did It
Anchor Techniques
Confessions of a Galley Slave
Cruising the Chesapeake Bay
Couples Roundtable
Will you be here in Baltimore with us in 2014?