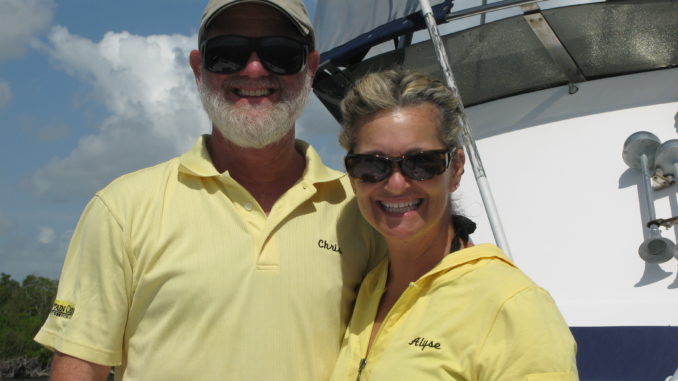 Come to TrawlerFest Baltimore September 24-26, 2010! In addition to presenting a two day PassageMaker University course, Building Cruising Confidence as a Couple, Captains Chris and Alyse will have two seminars at this exciting new Chesapeake TrawlerFest location…and meet us at our booth right next to all the terrific trawlers on display!
Don't have a boat yet? Come play and learn on our 44 foot Trawler SANDY HOOK. Call or click to book a date! 772-205-1859
Here's what you can learn at TrawlerFest Baltimore:
All About Anchoring – Have you listened to anchor horror stories from your boating buddies? Captain Chris will have a hands-on demonstration to put your mind at ease. Learn about which anchors are right for the sea floor conditions and why. Different types of anchors, how much scope and when you may select chain vs. rope are some topics we'll explore. Just what IS a snubber and where can you find one? Join Captains Chris and Alyse Caldwell for this interactive presentation and we promise you won't have to clean mud off the deck..
Cruising the Florida Keys – The Keys are the place to go where you can find clear water, tropical climate and an "island" attitude. Captain Chris can help you plot your course for these far away islands that are really just next door. It's an easy place for friends to visit without a passport.
Change your Seawater Impeller/Diesel Fuel Filter – Get a look at the real thing while Captain Chris shows you how simple it is to perform light maintenance and keep your boat running smoothly. It's all about fun, isn't it?