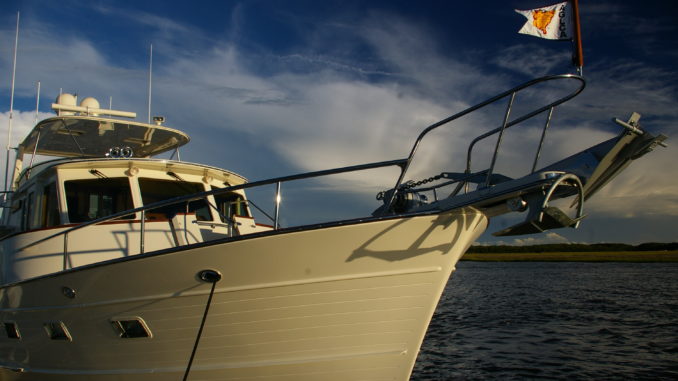 Can you believe SNOW has already set records this fall in the NorthEast?….the c-c-c-cold and chilly NorthEast and it's not even winter yet! If you would like to share some Florida Sunshine it's not too late to schedule a training cruise aboard our 44 foot Trawler SANDY HOOK.
Want to imagine what a training cruise is like? Come along with us on recent trips on the Treasure Coast of Florida aboard SANDY HOOK – Living the Dream.
Fall has been an incredible boating season for Captain Chris Yacht Services. Boat Shows, Rendezvous and training trips have filled our calendar to capacity. Here's a sampling:
Travel with us aboard some other trawlers as we help with transition training:
Let us know what else you'd like to experience with Captain Chris Yacht Services and we'll fill you in next month.
CAPTAINS' CALENDAR OF EVENTS:
IT'S EASY TO LIVE THE DREAM WITH CAPTAIN CHRIS YACHT SERVICES!
Want to get away to warm, sunny Florida this WINTER ? Don't miss out!! We are filling our calendar fast. Make your reservations now aboard SANDY HOOK – our 44 foot training trawler while we still have a few trips available.If your calendar doesn't work for any of our scheduled events just create your own private cruise aboard SANDY HOOK anytime. We have sunshine not SNOW! Email or call us 772-205-1859 and start living the dream. But don't hesitate or you'll miss the boat!
Check out our facebook page or YouTube Channel for what's happening in the trawler world.