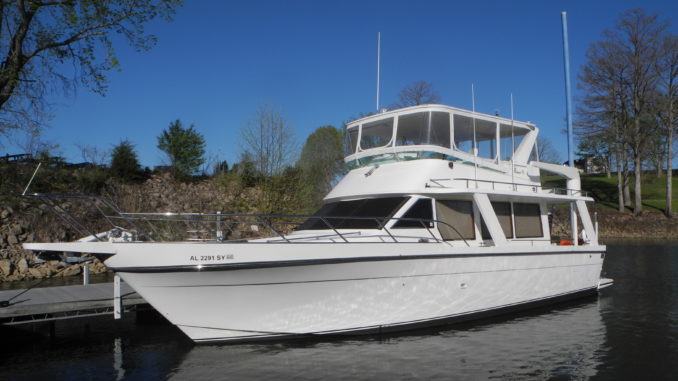 Tom and Linda are new owners of this 45 Trawler. Cast off Aqua Yacht Harbor, Pickwick Lake, TN River headed downstream to Land Between the Lakes Kentucky, Green Turtle Bay. Total distance 180 miles…but how did we get here in the first place?
If you're like most people you have a dream or a bucket list. If you're like a few of us who are a little different and off from center then your dream includes moving aboard a boat and living your dreams. Tom and Linda are the lucky ones. Their dreams came true!
Once they found their perfect boat these dreamers wanted to become doers. Joining us for our Introduction To Boat Systems 2-day seminar they became more confident in their trouble shooting and DIY abilities and were excited to get back to their boat.
Soon they were ready for hands-on training and invited us to come aboard to make the first leg of what may become the Great Loop.
Take a virtual trip with us and scan through the photos and video below… then Ask Captain Chris how you can get started living YOUR dream! 772-205-1859