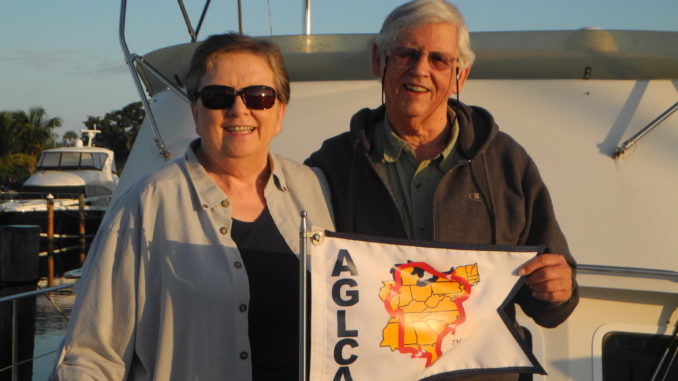 Ready to start the Great Loop, the owners of this 34 PDQ called Captain Chris to help start the journey off right!
We met John & Jill on Florida's west coast where they purchased their 34 PDQ named ENDEAVOR – the perfect boat to do the loop. Wide side decks to walk all the way around the boat will come in handy when it's time to lock through the Erie Canal.
John asked us to accompany them across the Okeechobee Waterway to the Treasure Coast, a planned 5 day journey. We would anchor, dock, pump out and in general, do a shake down cruise while training with these new owners. Mother nature had other plans in mind for us as we encountered wind in excess of 35 knots, forcing us to hold over in Clewiston an extra day. Opportunities to spend a little more time trip planning as well as thinking through all the many tasks that lie ahead. You see, John plans to single hand for much of this Endeavor. So we practiced, launching the dinghy and setting and lifting the anchor without a mate.
While we started John and Jill's adventure in gorgeous blue skies with sunshine galore, our last day aboard brought more rain than these parts have seen in years. Fort Pierce flooded with rain in excess of 14 inches. That's a good day to be tied to the dock!
if you'd like to read more about this 34 PDQ Endeavor go to our Favorite Links and follow along in his blog. Here is their first note after we left them to solo on their Great Loop Adventure.
Hi Guys!
Arrived at Melbourne safe and sound and docked like a pro….yeeeeee…hawwww!
Plan to lay up here for a few days for the maintenance stuff and to relax from a couple of months of schedules and deadlines…..Thanks for all your help.
John