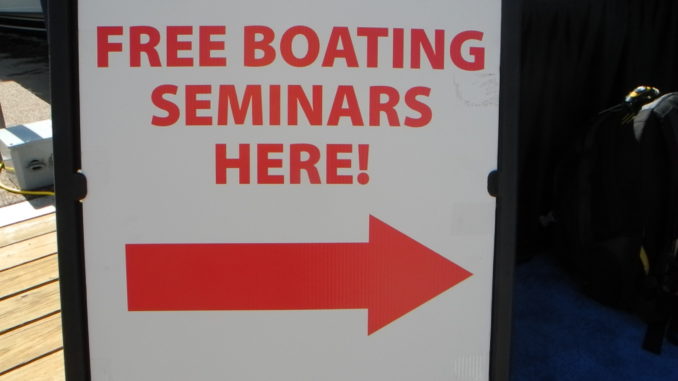 Join us for the last great boat show of the season in Palm Beach.
PassageMaker Magazine sponsors CruiserPort at the Palm Beach Boat Show! Captain Chris will present TWO FREE seminars so meet us out on the docks.
Cruising the FL Keys With Chris and Alyse Caldwell
Friday, March 24, 1-2 p.m.
The Keys are the place to go where you can find clear water, tropical climate and an "island" attitude. Captain Chris can help you plot your course for these far away islands that are really just next door. It's an easy place for friends to visit without a passport.
Bahamas Bound: Destination Abacos With Chris and Alyse Caldwell
Friday, March 24, 2:30-3:30 p.m.
A cruise to the Abacos is no longer the great mystery it once was. Captains Chris and Alyse discuss everything from supplies to available forms of communications, and Customs and immigration issues you'll experience in getting there and back. Modern Electronics make the crossing easier and in less than one day most boats find a wonderful marina and restaurant awaiting their arrival.