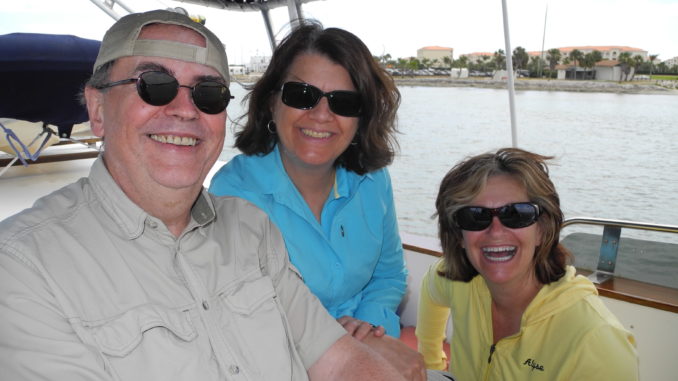 Got your attention?
We discovered some terrific things besides steak comes from Nebraska…a neat couple from the famous beef country of Nebraska who want to go cruising! (NOTE: We no longer charter our boat but are pleased to come aboard YOUR boat anywhere for personal training with you and your mate)
We first met in Anacortes, WA over a year ago at TrawlerFest. Since they are near the Missouri River between Iowa and Nebraska they don't have many options to cruise year 'round. Their goal is to spend a few days with us training aboard our 44 foot Trawler Sandy Hook before deciding their next step.
Their original plan was to purchase a trailerable trawler and move it around the country, season permitting. But, then they would have to purchase a large tow truck, boat trailer and rent a storage facility for when they are not cruising. After spending a few days aboard Sandy Hook they realized that they have many options.
They are now considering chartering 35 to 45 foot trawlers in different locations to explore both the boat style and cruising region. After a few days in the Spring on Florida's Treasure Coast they learned a little about tidal currents, anchoring overnight, maneuvering in heavy winds and engine maintenance. We also reviewed charting, RADAR use and of course our favorite (no batteries required) Paper Charts. An evening at Hole in the Wall anchorage, launch and recovery of the dinghy and a surprise rain storm at the midnight hour has this mid west couple ready to start Living the Dream.
Follow along the photos below.