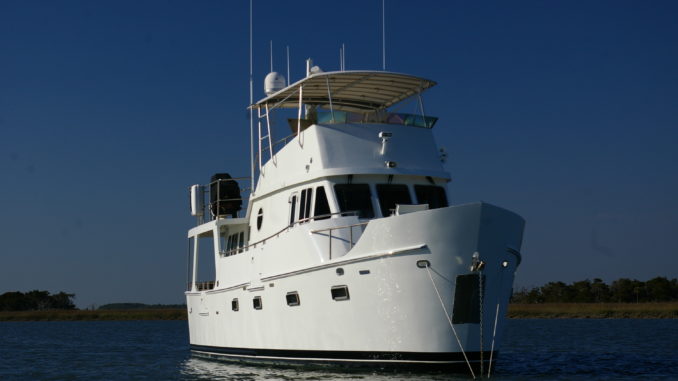 When cruising you never know who you will meet along the way. This recipe comes to us from the crew of VECTOR, Louise & Sean. While anchored in the Waccamaw River in SC, we pot lucked and were treated to this very yummy dish that warms your soul….and YES the precise engineers gave us measurements in 3/4 of a teaspoon!
4 carrots, washed and sliced into coins
1.5 cup dry lentils
1 pounds uncooked boneless, skinless chicken breast or thighs (frozen)
2T minced garlic
.75 tsp salt
.75 tsp ground turmeric
.5 tsp ground cinnamon
.5 tsp ground red pepper
29 oz chicken broth or mix of broth and plain water
Instructions
Add carrots, uncooked lentils, frozen chicken, garlic, salt, the spices, and then the chicken broth, in a slow cooker and cook for 5 hours on high (or 1 on high and 7 on low). Stir a couple times after about 3-4 hours to start shredding the chicken and mixing everything together. Serve over rice.