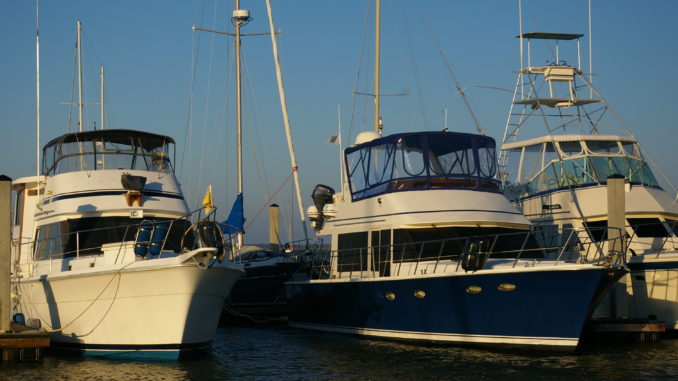 It's a BIG step from a 26 foot boat to a 47 foot cruiser. Not only the difference from gas to diesel but also air conditioners, black and grey water systems, inverters, generators, fly bridge and the new importance of staying in deepwater. Whew! If you ran aground in the 27 footer it was easy to get out and push her of the mud flat. Not so with 30,000 pounds of fiberglass and diesel engines.
This fun couple asked us to help them adjust to all of these changes and more. So, we coordinated our calendars and adjusted our training schedule to accomodate their goals.
Folly Beach is a wonderful end-of-the-road destination near Charleston and the Stono River. An important note to be aware: the tidal currents here are as swift or more so than at many Charleston Marinas. That means you should plan to leave the marina and return at slack tide. If you arrive too early just drop the anchor and wait, take a nap or do a little reading before providing free entertainment for the locals while you dock the boat.
The McKenna 47 Sedan has great visibility from either helm station and maneuvers very well. NO bow thruster is needed because the 370 HP engines coupled with 5 blade props give you plenty of low RPM thrust. Peek through the below photo journal to see the beautiful South Carolina cruising grounds.
Don't forget to eat some Frogmore Stew or She Crab Soup.