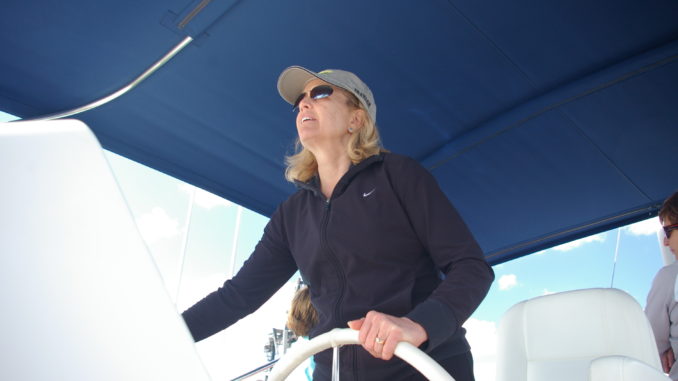 We received this update from one of the student couples in our course BUILDING CRUISING CONFIDENCE AS A COUPLE held in January at PassageMaker University.
Hi Guys, Sorry it's been so long since we have been in touch. We loved your course and so enjoyed the disc you sent with all the pics. Thanks so much. Things have been really hectic around here. We returned from renting a 48ft. moorings power cat in the Abacos.(this had been set up way before we knew we were taking your course) We loved the area; it was beautiful and the boat was huge but we are eager to get back to a trawler. Yall's course helped us a lot though. You would have been impressed with our lines although sometimes those knots were "pretty"… Hope you guys are enjoying your new home; I know you are probably all settled in by now. Take care and thanks again for all your help in making us better boaters. Becky
Thanks Becky for letting us know how much we helped. So glad you had fun in the Abacos living the dream!