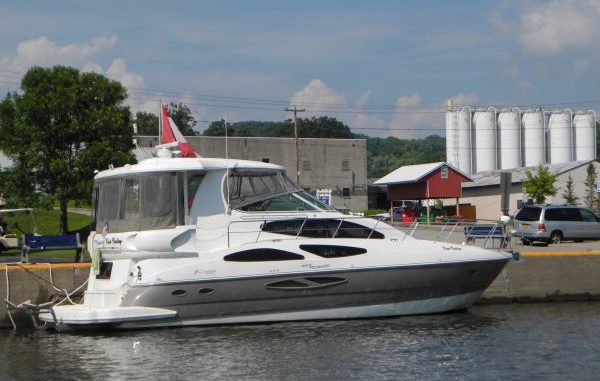 Captain Chris worked with this Cruisers 455 owner while relocating his new boat from Buffalo NY to Delaware. When you work with Captain Chris you have a resource for all your cruising questions.
Chris,
Hope it's not like asking for free tax advise from an accountant (something I relate to), but I know we discussed this a lot on our transport. What would be your recommendation for ideal dinghy given we have a dinghy lift? Chuck says 8hp min. We redid lift with all new hydraulics, it's rated 800 lbs, but bigger isn't always better. We are leaving Charleston, hope to be at Norfolk for the Loop Rendevous.
Tell Alyse thank you for her input on tip discussion on forum. I read more than I input (none), but she helped me feel I'm not a cheapskate, you were always helpful on our trip. We hope to get to Tidewater at Norfolk May 5 or so to leave boat there for a week, we may not make AGLCA seminar, but if we get there sooner, we will gladly come over and give testimonials.
Hope to see you soon.