Ready to Cruise the ad reported. Really? Could we cruise safely and with the creature comforts most of us expect aboard our boats? Do you believe that this boat was promoted as ready to cruise? I couldn't either…and they knew I was coming to preview it for my client so let me share a story that happens more often than it should.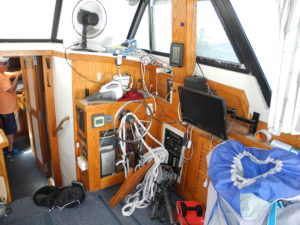 A gentleman from Georgia had been searching a variety of online sites to find his perfect boat. He whittled it down to a specific brand and possible length with a certain budget in mind. Of course, we encouraged him to work with a buyer's broker but it's so tempting to dream you can find the perfect boat by looking at photos posted online. Therefore we say Buyer Beware– be careful and be judicious before you get sucked in to believing the unbelievable.
So this gentleman asked me to preview this boat before he could fly down to see it himself. He had a feeling about the situation and hired me to take a look first and report back on what I had encountered.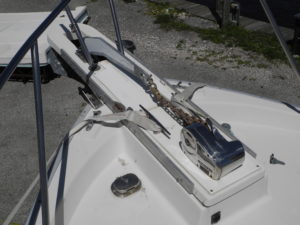 The long and short of it is that the advertising photos did not remotely match what I photographed when I previewed the boat. It is possible that it was the same boat…from 10 years prior…but even that was hard to believe.
If you locate a boat online, send that link to me so I can review it with an eye for the details: see what is in the photos and what is not so I can write a summary for you. Of course with your permission I can call the listing broker for more details and if you like, I can even preview the boat before you travel to see it yourself. I do this for many satisfied clients, who either DO come to look at a worthy boat or who DO NOT waste their time traveling to see a boat that is not what was advertised.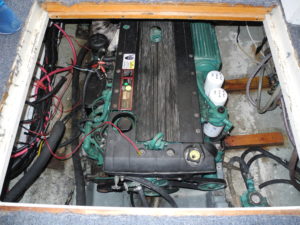 We offer many services including unbiased preview of boats for sale, we can accompany you to visit the boat and later attend the survey as your Captain. And, certainly we will come aboard to train you and your crew after you purchase the boat.
This gentleman took a pass on this particular vessel, finally found his dreamboat elsewhere and enjoyed our coaching through the entire process. So when you find the perfect boat Buyer Beware– be careful and be judicious…then Ask Captain Chris 772-205-1859