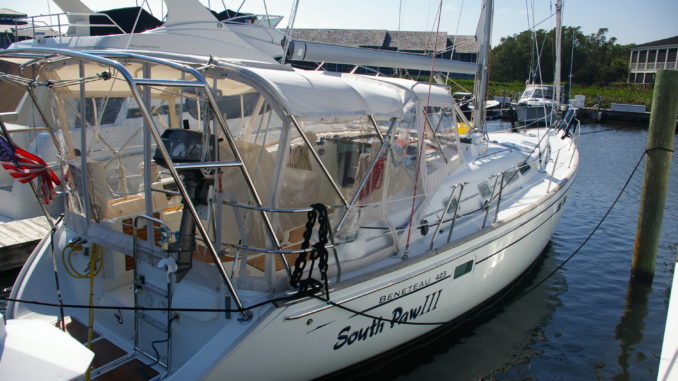 Are you boat shopping? Do you live far away from the water but hear the call of the sea? Captain Chris Yacht Services can help you find your ideal yacht…no, we do not wear a broker's hat but we CAN take a peek and let you know what we think. Is the plum you saw on the internet really a prune at the dock? Or is it better than you could have hoped, for the price offered? We'll give you our feedback and help you decide if you want to drive/fly down to see for yourself.
Recently an out of state client asked us to do just that. So off we go to visit a Beneteau 423 Sloop for sale in Florida. Was it was worthy of him traveling to see the boat himself?
We hop aboard the boat and check out the aesthetics, inspect bilges and electrical systems and view the engine. We do NOT start engines unless the current owner is aboard so what we get is a general overall boat condition. The boat is in excellent shape so we give it the two thumbs up.
The buyer contacts his broker to make an appointment to see this terrific opportunity. From our visual inspection we feel this boat is a true "turn key" purchase…ready to sail away.