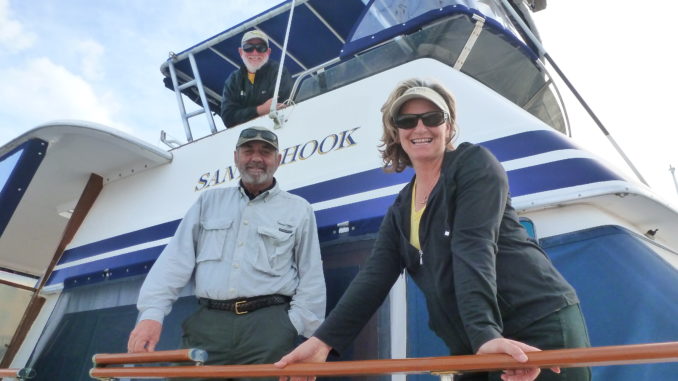 After meeting us at TrawlerFest in San Diego, this couple decided to come aboard to learn more about the cruising lifestyle. Here's what they had to say a few weeks post training:
Good Morning,
Jim is out golfing this morning, but he sure wishes that he would be pulling up anchor instead of swinging at a little ball. 🙂

Wanted to say thank you and to let you know that we truly had a grand adventure with you.
I tried your egg in a muffin tin this morning, but I used prosciutto and we decided that we need to use deli meat. Maybe because we weren't on the open "sea" it just didn't taste as yummy as yours 🙂 [note from Alyse: deli sandwich turkey or ham works best for this recipe. We LOVE prosciutto too but not in the oven for as long as the egg needs to cook…try again with plain 'ole store brand ham and see if that works better for you)
Wishing both of you happiness and good health in this Christmas season and throughout the coming year.
God Bless, Ginger and Jim
Attached a picture that I love – enjoy.