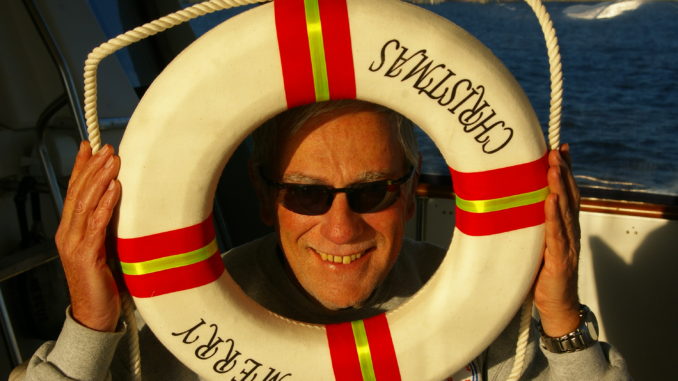 This southern gentleman, already familiar with the River systems, wants to discover the secrets and local knowledge of Florida's shallow waterways. We met at the AGLCA rendezvous on the Tennessee River and made a date for him to come cruise with us on SANDY HOOK.
(NOTE: We no longer charter our boat but are pleased to come aboard YOUR boat anywhere for personal training with you and your mate)
Welcoming Rod aboard, we think he snuck the Northern Alabama winter weather in his suitcase! Record cold temperatures are broadcast for the first two days of our cruise together- sunny but freezing at night- really below 32 degrees F! Thankfully our heaters work well to warm the cabin and our generator doesn't let us down.
The days are bright and sunny and full of wonderful new things to discover….manatee, dolphins (both the mammal and the grouping of pilings), locks, sandbars, boat yards and even one anchorage that was too full for comfort.
He'll tell you that the most wonderful part of his trip was the mid-morning rocket launch as seen from our flybridge while underway on the St. Lucie River. I do believe he'll also tell you that he can't wait to get his Loop started!