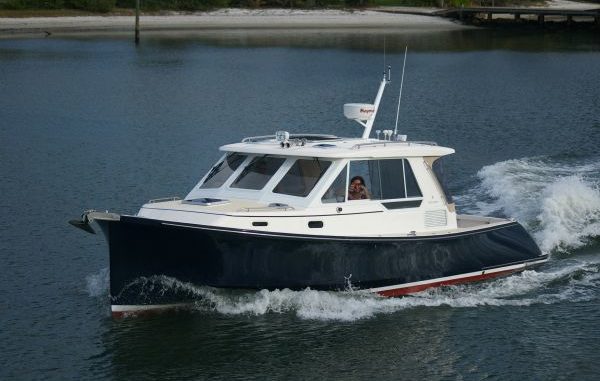 Vessel Type/Length – True North- 34 feet
Cruising speed – 18knots
Engine type/Horsepower – Volvo D6 370hp
Starting location – Miami Boat Show
Final destination – Fort Pierce, FL
Sleeping aboard the True North 34 allowed an early departure the next morning when the tide allowed. Most boats had left the boat show docks making maneuvering a lot easier. Again an ocean ride, this time cruising north to Fort Pierce, FL with a 3-5 foot sea on the nose and starboard beam. As the day progressed the wind and seas picked up making landfall at Lake Worth Inlet a good idea (Palm Beach). With the calm waters of the ICW the balance of the trip was just an easy ride. Due to the boat's low profile no bridge openings were required. Hooray! Home to it's marina, the boat was secured and scrubbed of the salt spray from the ocean.