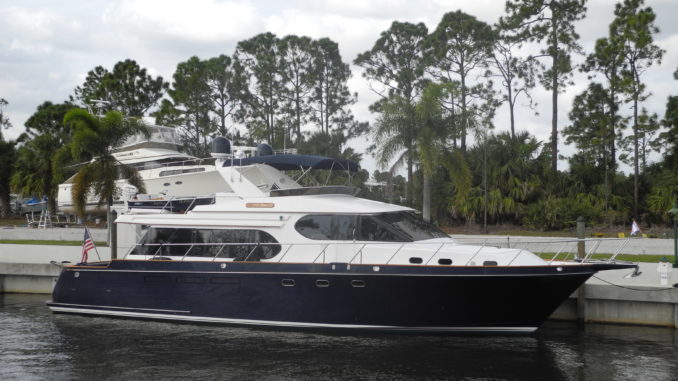 Locking and Learning aboard this gorgeous 61 foot Ocean Alexander was 5 days of fun from Fort Lauderdale to Tampa Bay Florida.
New owners met us at a Great Loop rendezvous a year before they found their perfect boat. Eager to learn all they could and be informed buyers, this soon to be cruising couple attended our Cruising 101 FUNdamentals 2-day seminar in Vero Beach. Once their survey was complete and the ink dried on the purchase agreement we joined them for some onboard training.
Check out the photos below for their trans state crossing from the Atlantic Ocean to the Gulf of Mexico. We even were boarded by the US Coast Guard and passed inspection with flying colors.
Don't miss the video which tours a bit of the engine start process. This transmission requires the 800 HP engines to be running when checking the twin disc reduction gear oil level. This is just like the automatic transmission fluid in your car. We really should have ear protection on when we are so close to the running engines.
Ask Captain Chris about our next Introduction to Boat Systems seminar 772-205-1859