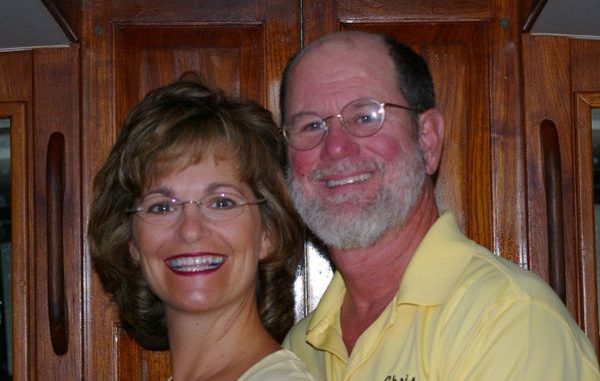 Meet the Captains – Chris & Alyse
Chris and Alyse will share their many experiences with you. If you'd like to meet us in person and have a first hand opportunity to ask a question or two please join us at some of the many Boat Shows, Expos, Rendezvous and Festivals where we will be. We can also speak at your yacht club or cruising group meetings about anything and everything related to boating, and talk about what works in the real world…and sometimes what doesn't.
Here you will find more about our newest event, most asked about subjects, Hot Topics and upcoming scheduled events ….
· Dinghy Dynamics Learn more

· Heads Up! Did you ever notice how boater conversations always end up in the head? Learn from Captain Chris Caldwell about owner maintenance of heads, sea and fresh water flush systems, vacuum and pressure toilets, shower sumps and other unmentionables
· Okeechobee – Stuart to Fort Myers Take a virtual trip across the Okeechobee Waterway with Captains Chris & Alyse. Become an expert in planning your trip to include 5 locks, the vastness of the shallow lake, the rim route with levee lined canals, roaming cattle and wild life quite different than you'll find on either east or west coast.
· Mates Only Be an asset to your captain. Captain Alyse Caldwell will show you the ropes. Do you know how to spring into action should you suddenly need to manage on your own? Learn what a good mate needs to know when the captain is at the helm…and how to keep it fun!
· Confession of a Galley Slave Learn more
· Bahamas Bound: Destination Abacos A cruise to the Bahamas is no longer the great mystery it once was. Captains Chris and Alyse discuss everything from when to cross the Gulf Stream and supplies to have on hand to available forms of communications and Customs and immigration issues you'll experience in getting there and back. Electronics make the crossing easier and in less than one day most boats find a wonderful marina or anchorage awaiting their arrival. On to the islands of Abacos! Learn more

· Provisioning for the Long Haul Captain Alyse shares much more than your typical shopping list. Learn what you should bring along to prepare for months away from home base. Consider everything from spare parts and tools to first-aid. Then where do you store these items? You just might rethink the way you've always done it.
· Cruising the Florida Keys The Keys are the place to go where you can find clear water, tropical climate and an "island" attitude. Captain Chris can help you plot your course for these far away islands that are really just next door. It's an easy place for friends to visit without a passport.
· Making the Jump: From the Big Bend to the West Coast of Florida Captain Chris will help you prepare to make your first open water crossing while completing the Great Loop.
· Cruising the ICW: New Orleans to the Chesapeake Bay Ready to start Living the Dream? This seminar will whet your appetite for cruising. Along with some wonderful photos we will present an overview of the ICW including a few different routes along the way. Many loopers have been here before but if you haven't then here's a peak at where you may travel when it's your turn. Captains Chris & Alyse can help you plot your course for a few destinations along the Gulf and Atlantic Intracoastal Waterways all the way to mile marker zero.
· Building Cruising Confidence as a Couple Learn more.
· All About Anchors Ever had your anchor drag or listened to anchor horror stories from your boating buddies? Captain Chris will have a hands-on demonstration to put your mind at ease. Learn about which anchors are right for the sea floor conditions and why. Different types of anchors, how much scope and when you may select chain vs. rope are some topics we'll explore. Just what IS a snubber and where can you find one? Join Captains Chris and Alyse for this interactive presentation and we promise you won't have to clean mud off the deck.
· The Right Knot for the Right Job Do you know which knot is appropriate for every situation when you are boating? Captains Chris & Alyse will teach you this lost skill of knot tying in a hands-on seminar. Which knots are best for long term dockage or just tying up to the fuel dock on a sunny day. Clove hitch, two half hitches, cleat knot, sheepshank and bowline are some of the more common knots we'll cover. No experience is necessary to attend and it's also a good refresher for salty dogs who have gotten a bit rusty.
· Anything else that you want to learn???? We can prepare a seminar just for your boating group. Let us know how Captain Chris Yacht Services can help you live the dream.