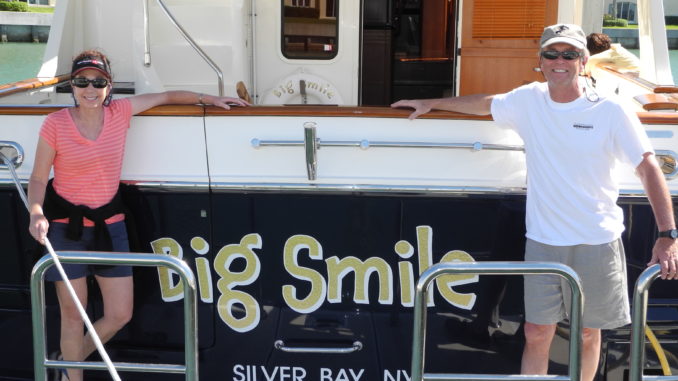 Aboard their 53 Selene, we helped Scott & Cathy achieve their crusing goals. Here's a recent note from them when they returned from their first overnight after our training together…
Hi Alyse and Chris,
Thanks for a great training session and the photos you forwarded. Our two days of hands-on learning with you was enjoyable and useful. In addition to the technical stuff you taught us, I think your training will help us work better together as a boating couple.
More importantly, did Scott tell you that when we got to our mooring in Vero, I tied both the mooring line and the back-up line, and he didn't re-do either knot and the boat hung on for 24 hours??? My figure eight knots were perfectly aligned and strong!
Cathy
Thanks for the note! We appreciate the update. Continue happy cruising and living the dream aboard your Fabulous 53 Selene!!