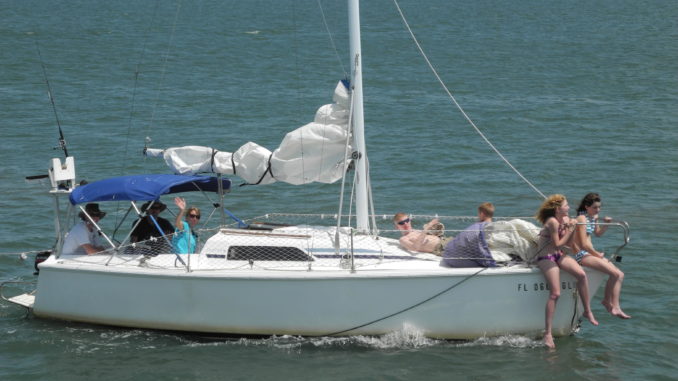 Every boater should attend this Safety Seminar that will open your eyes to new possibilities!
THINKING BEYOND SAFETY EQUIPMENT ON BOARD

CAPTAINS CHRIS AND ALYSE CALDWELL
THURSDAY, FEBRUARY 18,2016
7:00 PM
Vero Beach Power Squadron Building
Exciting! Interactive! Dynamic 90 minute Safety Seminar you will NOT forget! We all know that having certain safety equipment on board is required and sensible. Bring your own inflatable PFD and Captains Chris and Alyse Caldwell will demonstrate how to improve safety for you and crew. Lots to learn!
If you are NOT a member of our Vero Beach Power Squadron and would like to attend this awesome seminar just click here to register. Please include your name, phone number and how many plan to attend the Safety Seminar.