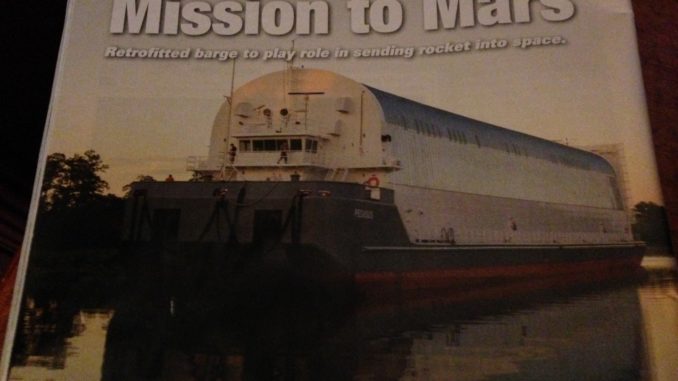 Calling all Cruisers. Be On the Look Out for the NASA barge Pegasus that may soon be cruising from Louisiana to Mobile and up the Tenn Tom to Huntsville Alabama. This is the former barge that carried the large brown booster for the Space Shuttle. Pegasus has been enlarged to carry the larger rocket for the Mars Mission. Learn more in WorkBoat magazine Oct 2015 issue page 50. Please take photos and email to me…
The first person to email me a clear photo of this beast of a barge can pick up a Captain Chris ball cap at the next show or rendezvous wherever you find us! Don't forget to tell us who you are so we get the right cap to the right person.
…see you on the waterways!