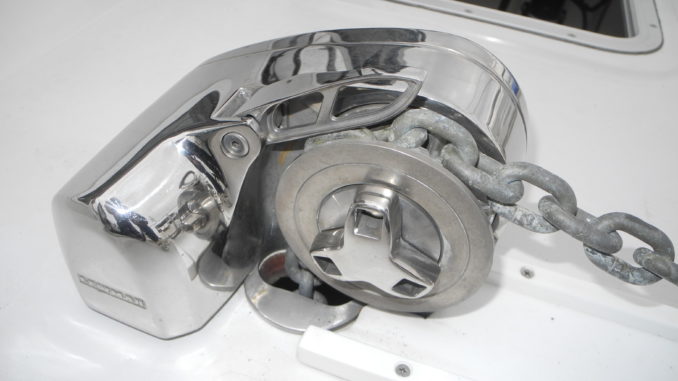 Whether you already own your boat or are looking to purchase one, it is essential to include the anchor windlass in a thorough maintenance review.
The anchor, chain and rope may be the obvious items to review when looking with a keen eye toward safety equipment. But don't forget the above deck windlass, the chain locker and the below deck motor.
Even if you are at the dock consider checking this equipment by lowering the anchor and running all the rode out. This not only allows testing of the windlass but also provides an easy way to see the condition of the chain and rope rode. Any rust should be carefully eyed because you know what they say about the weakest link?
In the photos below you can see a few of the possible problems you may encounter from a leaking motor to sheared screws. The disassembled parts may help you understand a bit more of how this equipment works…when it's put back together properly!
If you'd like to learn more about maintaining your boat systems or even just to understand what normal should look like, then Ask Captain Chris at our 2-day Introduction to Boat Systems seminar. Learn more here. Or give us a call 772-205-1859