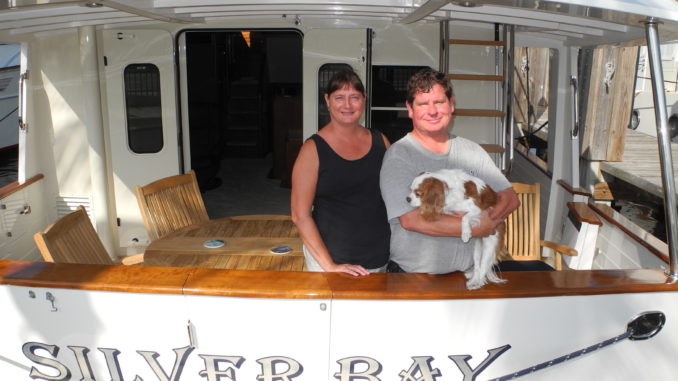 This same excited sentiment keeps coming our way…
Good morning from our deck in Ocean City
Yesterday we completed our first trek in Silver Bay. What started in Stuart, Florida ended with a docking in the Seaview Harbor Marina in Longport, NJ (next door to OC). A total journey of about 1200 miles covering 29 days of motoring/resting. Though we came back for 3 weeks for the Devon Horse Show, we have been living on the boat continuously since April 17 until last night. The floor of this house is moving considerably this moment!!
To those of you following our blog (www.silverbaytrawler.com) we have documented our journey all along the way and the final installments should be in today.
Now is the time to spend with other people!!!
Bruce
Thanks Bruce…we've enjoyed following along with you on your blog. You did a great job letting us feel like we were a part of the trip. Enjoy your time ashore getting your land legs back and keep us posted on your next adventure. C&A