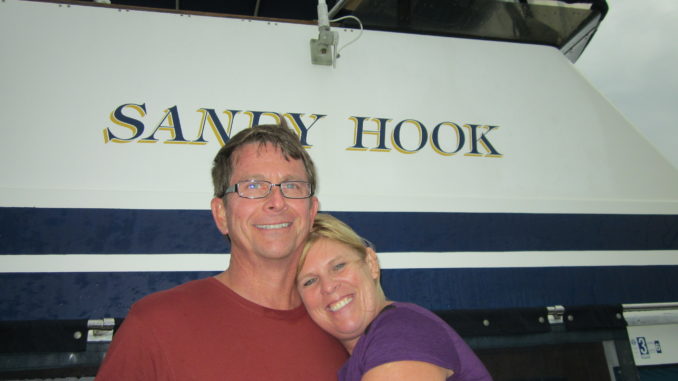 This couples spent time aboard with us and ended up with their own trawler…Can you feel their excitement?Hi Chris and Alyse!
Well we did it! We are now the proud owners of a 1979 44′ Gulfstar ACMY!!! We will be on board Friday morning sorting thru all of the "goodies" the previous owner left for us.
My insurance company wanted to know if you could send them some type of proof showing that we attended your trawler training last year. It doesn't have to be formal but some brief statement that describes the training…something "official." If you could send that to me and I will forward it on to them. That would be so appreciated!
Once we get settled in we would like to discuss having the both of you come out to San Diego for a few days and provide some additional training. We are coming to Baltimore for Trawlerfest and maybe we can discuss it further. I am very interested in your book and will send you a check for the cost plus shipping. We hope all is well with everyone!
Brian&Debby "Shared Dreams"
Our own note: Congratulations! Your training verification letter and Book are on the way and we're checking our calendar to see what dates we have available to ive you additional training aboard "Shared Dreams"….what an exciting time! A&C