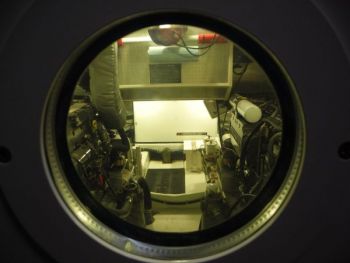 From changing your own fuel filter to maintaining your shaft seals, Captain Chris will get you safely on your way…saving your $$ for marinas not mechanics! Come to our two-day seminar where the tropics begin in Vero Beach, Florida and Ask Captain Chris about boat maintenance.
January 19 & 20, 2018

February 9 & 10, 2018
March 2 & 3, 2018 –

New dates added!!

Combine your trip with our Cruising 101 seminar on February 23-24, 2018
April 6 & 7, 2018
Select your seminar dates as registration is Open NOW! 
In our two-day, jam-packed, hands-on seminar with real boat parts, real world practice and problem solving ideas Captain Chris covers:
POWER MANAGEMENT – live electrical panel including AC and DC systems
INVERTERS – what they do and how they make boating life better
FUEL FILTERS –  how to replace an element
COOLING SYSTEMS– complete engine raw water and fresh water
PUMPS & IMPELLERS – tricks to replacing yours
SHAFT SEAL – traditional and dripless designs
BLACK WATER SYSTEMS – from the head to the holding tank including macerators
BILGE PUMPS – trouble shooting
AIR CONDITIONERS – water pumps and strainers
Though we recommend all crew members attend from beginners to the more seasoned cruiser, this seminar is only a few miles from the Atlantic Ocean, the Outlets of Vero Beach and the Seal Museum…if your partner decides to jump ship and enjoy the Florida sunshine!
Space is limited. 
Location: Captain Chris Yacht Services,  2845 Citrus Place, Vero Beach FL 32968
* Optional Boat Yard Tour on Sunday morning following the 2 day garage workshop. Call Captain Chris for details 772-205-1859
Register for classes today so you won't miss out! Our classes are a huge success and each date fills every seat in our workshop. To learn more about all of our future seminars click here or check out our calendar here to see where we will be.
Call 772-205-1859 for more details or register today.
What people are saying about Captain Chris's seminars:
An excellent learning opportunity. It was an all around great program: content, all the "props" (and not just propulsion props) the explanations, the opportunity to ask questions, the people and of course the food. You guys are an awesome team!! I'm glad I know you both!
-Dan
These rather easy to do projects can be learned by the average boater or at the very least they can talk the same language to their mechanic if they don't want to get their hands dirty.  Very well priced for all that you get. This is a great idea! -Brian W
Linda and I want to preregister for your class, especially if it is in Vero or close by. We will make a vacation out of it. We learned so much from you guys, but still have much more to learn and I think the price is well worth while.-Ken H.