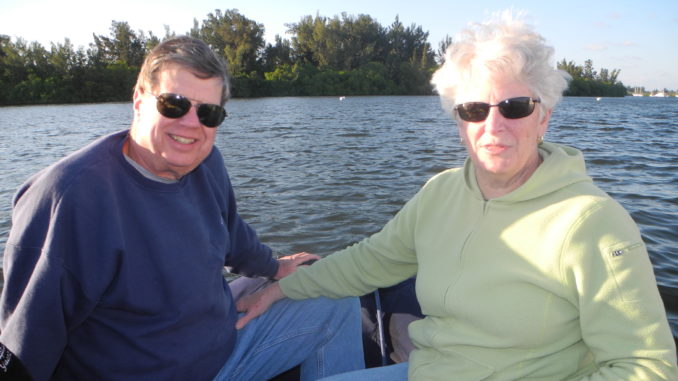 We had the pleasure of meeting Joe and Niki at the Anacortes Trawler Fest in May of this year. They expressed an interest in purchasing a trawler and were very much in a discovery and learning mode. Perfect solution: Come join us aboard our training trawler Sandy Hook….find out about what you like and what you don't BEFORE you purchase that trawler!
(NOTE: We no longer charter our boat but are pleased to come aboard YOUR boat anywhere for personal training with you and your mate)
Due diligence. That's a phrase we often associate with business yet it also has an important role in pleasure boating especially when you are searching for the right trawler. After due diligence this couple decided to spend four days aboard with us with some specific objectives. They wrote to us, in the hopes of,
acquiring the necessary skills that would qualify us to perhaps bare-boat charter trawlers in the future

to gain a little firsthand knowledge of trawler life

and, finally, we will be very interested in picking your brains with respect to the boats that you feel might fit our particular needs.
That's a measurable and very attainable list when you learn with Captains Chris and Alyse. So, fast forward to "Welcome Aboard Sandy Hook" and Joe and Niki have met and exceeded their goals. Here's a note we received when they returned home and just in case you were wondering, they really are closer than ever to living the dream of a cruiser. As I write this, Chris is on a sea trial with Joe and Niki as they look into a DeFever that just could be the next step in their adventure.