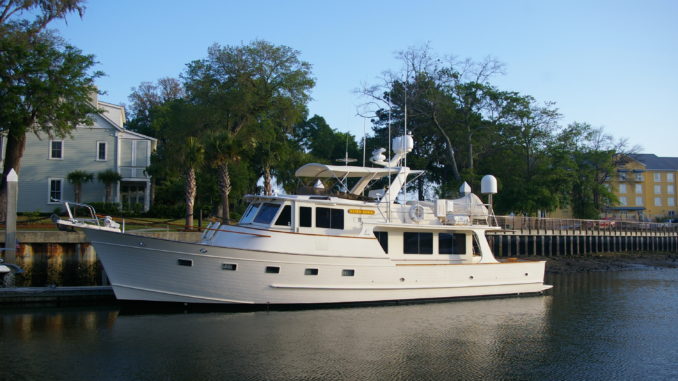 Verla and Bill keep us posted on their exciting activity as they adjust to their new surroundings in Charleston SC. They have a Fleming 55 and winter in Florida
Dear Alyse & Chris,
We want to thank you again for coming along with us. It made for a wonderful trip. I enjoyed the opportunity to get to know you better.
This slip is growing on me. I found a great area to walk in and found a fabulous market with all the fresh organic food that I can walk to. We also have a car now. Please call when you come to Charleston.
Verla & Bill
…Thanks for the update! We're glad to hear that you're enjoying the boating life…Chris & Alyse