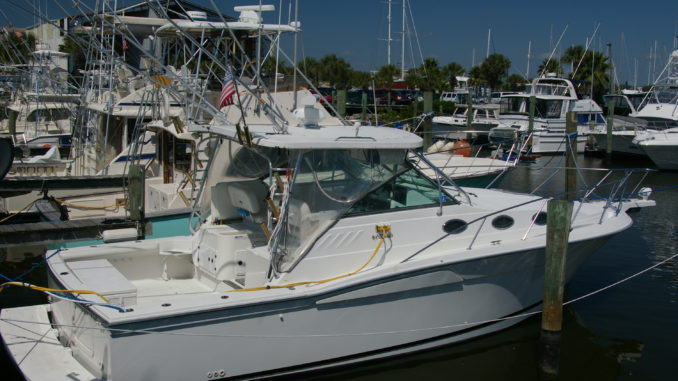 Steve Stephens is the owner of a fun Wellcraft Coastal 330. He and his buddies take her out fishing with great success! Steve writes:
My experiences with Captain Chris and Alyse have been very positive. I asked Chris to bring my boat back from the yard after a bottom paint job and he discovered my blowers were not working. Could have been a fatal problem if Chris had not found the the problem, obviously I had not noticed.

Another time we were getting ready to go the Bahamas and they both gave us travel tips, way points, anchoring techniques and a host of details that helped make the voyage much more enjoyable.

We joke around the marina about how knowledgeable they both are and have nicked named Chris " Captain Knowledge".

Not only do they have the experience and knowledge, but they are also a lot of fun to be around.

Thanks for the kudos, Steve!