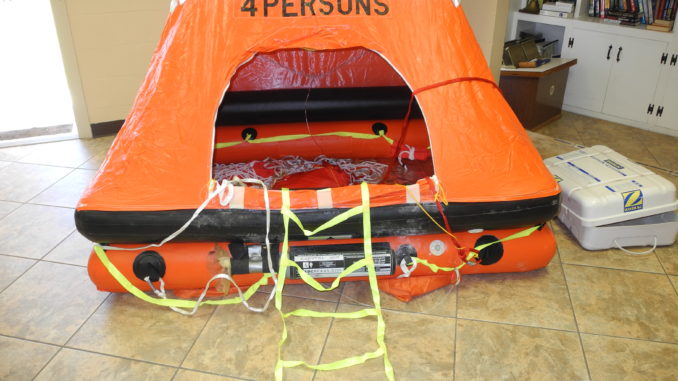 EMERGENCY LIFE RAFT DEMONSTRATION
SATURDAY, JULY 29, 1:00 PM
The Vero Beach Power Squadron 301 Acacia Rd, Vero Beach, FL 32963
Ask Captain Chris for how you can join us for FREE!! 772-205-1859
You hear about them whenever you travel. If you are lucky enough you may have one aboard your own boat. But you never see them in action. They're the emergency life raft. Airplanes, ferries, boats and cruise ships have them.
This is a rare opportunity to see a genuine life raft being deployed. Captain Chris and Alyse Caldwell will demonstrate an inflatable life raft outside the VBPS building. So pack a picnic lunch, a cold drink, and a chair and join us for some fun learning.

Here is a quick video of the actual deployment that didn't go according to plan but join us for more safety information and get up close and personal with safety equipment you hope to NEVER need.