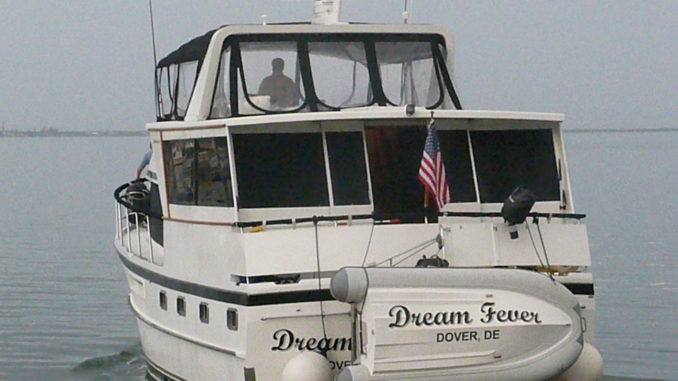 Bob and Sharon have moved up from their 37 foot gasoline powered Sea Ray to a Cruising Boat: the DeFever 47 Performance Ocean Cruiser. When they asked about recommending a captain for trawler training, the former owners sent them to Captains Chris & Alyse!
It can be intimidating when transitioning into a twin diesel cruiser with saddle fuel tanks and five air conditioners. Many systems to learn so let's get started!
We were excited to help them on their new adventure and joined them at the dock in Vero Beach. Because of their previous boating experience they were ahead of the learning curve than some new boat owners so we worked at a pace that was comfortable for both of them.
They choose displacement speed because they could enjoy the comforts of a larger heavier boat, one with long legs for cruising and the ability to accommodate more guests. The increased lifestyle features can't compare! 47 feet offers wonderful space for living the dream.
We began with below deck systems and move to navigation & trip planning before starting south. Their goal was to have us cruise with them to Key Largo. From there we would rent a car to return home while they continued to Key West for Independence Day then on to Marco Island, Clearwater and across "the jump" to Apalachicola and the final destination of Orange Beach, AL.
A few days aboard allowed us to review all navigation equipment including RADAR, GPS, Autopilot as well as most lifestyle systems below the flybridge. We always encourage use of paper charts to supplement electronic nav equipment and this trip is no exception. Storms were following us throughout our time on board showcasing the great value in checking the RADAR screen- how close WERE we to each powerful cell!

Tour the photos below to see the first few days of their training cruise…