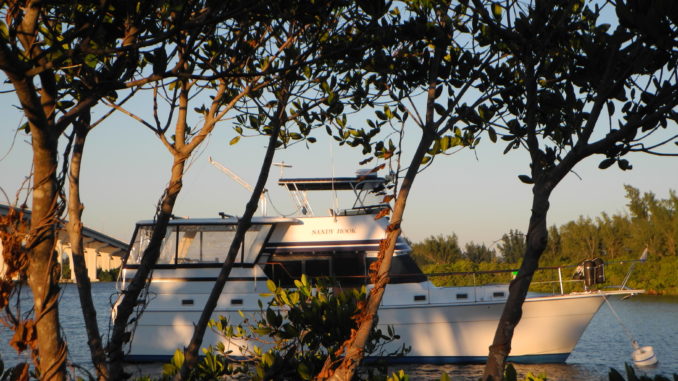 TrawlerFest in Fort Lauderdale FL – Here we come! Have you registered yet for this terrific trawler show? If you can't make it to Fort Lauderdale then maybe we'll see you at…
If you have the time, Captains Chris & Alyse have the place to teach you about Living the Dream of a cruiser!
Start your New Year right and make plans to join us as we share the dream with you through seminars all over the southern coast. And, in between our scheduled calendar dates (see below), our time aboard SANDY HOOK is quickly booking. You will have a blast when you come live and learn with us, building your cruising confidence as a couple! See what you are missing….
…Aboard Our Boat in Florida:
…Aboard Your Boat ANYWHERE!
…or Follow Us Through The Latest in Magazine Print!
We keep getting emails from those who DID IT and want everyone to know how much fun they are having Living the Dream. Have a New Year's Resolution to learn to drive a boat or a bucket list to start checking off? Call Captain Chris to schedule your adventure. 772-205-1859
CAPTAINS' CALENDAR OF EVENTS:
Want to get away to warm, sunny Florida this season? Don't miss out!! We are filling our calendar fast. Make your reservations now aboard SANDY HOOK – our 44 foot training trawler while we still have a few trips available. If your calendar doesn't work for any of our scheduled events just create your own private cruise aboard SANDY HOOK anytime. We have sunshine not SNOW in the winter and for summer there is always a cool ocean breeze! Email or call us 772-205-1859 and start living the dream. But don't hesitate or you'll miss the boat! Now booking for April, May and June 2013.
Check out our Facebook page or YouTube Channel for what's happening in the trawler world.