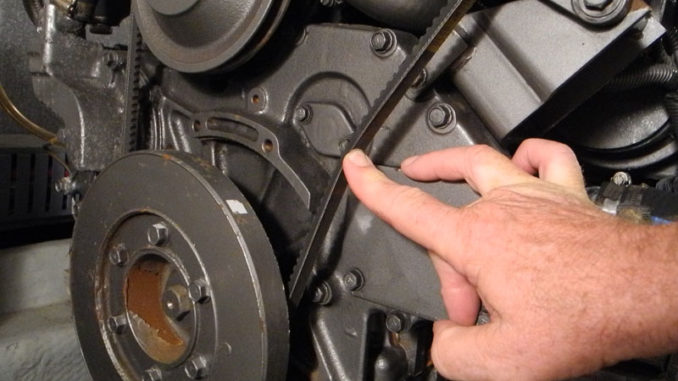 April Fools will miss out! Join us in Vero Beach Florida on Monday and Tuesday April 4 & 5, 2022 for our two-day Seminar Introduction to Boat Systems. Optional Boatyard Tour before class begins – Sunday morning April 3, 2022.
Captain Chris will take the mystery out of maintenance in our April Introduction to Boat Systems Seminar. If fuel filters, impellers & bilge pumps aren't in your everyday comfort zone then this two day seminar will help prepare you to start your Cruising Adventure. From changing your own fuel filter to maintaining your shaft seals, Captain Chris will get you safely on your way…saving your $$ for marinas not mechanics!
Make it an Event!
Consider taking a vacation to learn how to get started on your next adventure:

Friday/Saturday April 1 & 2, 2022 Cruising 101 FUNdamentals (click to learn more)

Sunday April 3, 2022 Boat Yard Tour
Monday/Tuesday April 4 & 5, 2022 Introduction to Boat Systems (see below for outline)
Call 772-205-1859 for more details or register today.
In two jam-packed days our April Introduction to Boat Systems Seminar includes real boat parts, hands-on practice and problem solving ideas. Captain Chris will cover:
POWER MANAGEMENT – live electrical panel including AC and DC systems
FUEL FILTERS – how to replace an element
COOLING SYSTEMS – complete engine raw water and fresh water
PUMPS & IMPELLERS – tricks to replacing yours
SHAFT SEAL – traditional and dripless designs
BLACK WATER SYSTEMS – from the head to the holding tank including macerators
BILGE PUMPS – trouble shooting
AIR CONDITIONERS – water pumps and strainers
Come to where the tropics begin in Vero Beach, Florida and Ask Captain Chris about boat maintenance.
Our classes will be held at:
Captain Chris Yacht Services
2845 Citrus Place, Vero Beach FL 32968
Space is limited. Select your seminar dates as registration is Open NOW!  **If you and your mate are joining us please enter 2 on your registration**
* Optional Boat Yard Tour on Sunday morning before this 2 day garage workshop. Click here for more details about the Sunday morning Boatyard Tour or Call Captain Chris for details 772-205-1859
Register for classes today so you won't miss out on our April Introduction to Boat Systems Seminar! Our classes are a huge success and each date fills every seat in our workshop. To learn more about all of our future seminars click here.
What people are saying about Captain Chris's seminars:
Just wanted to take a moment to thank you and to let you know I thought you both did a great job presenting the class. It was a tad overwhelming at first with all of the information you presented but obviously so important to know. Considering where we are with our search, I was pleased the opportunity presented itself and I was able to attend this class at this point in time. I feel I am now better equipped to inspect a prospective vessel and to know what to look or at the very least ask about. Now that I am armed with all this information our quest for the "perfect" boat can begin in earnest – Fred A


Chris is able to take complex mechanical things and put them into every-day terms. It is a gift! – Brenda W
Any cancellations more than 30 days prior to event will be subject to a $50 per person handling fee. Cancellations between 14 and 30 days may only be refunded 50% of ticket price. No refunds will be issued within 14 days of event.  You may transfer your registration to another person at no cost. Please contact Captain Chris at chris@captainchrisyachtservices.com for all cancellation or change requests.