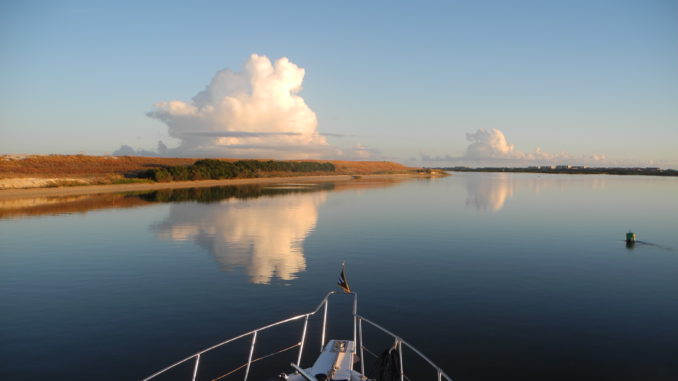 Welcome to the America's Great Loop Cruisers' Association – AGLCA Fall Rendezvous at Joe Wheeler State Park in Rogersville Alabama.
Don't know what a Looper is or why you might want to attend this really great rendezvous? Click here to learn more about America's Great Loop around the waterways of North America.
Four fabulous days spent meeting new cruisers, reconnecting with old friends and attending terrific seminars in a setting that is right out of a boating magazine. What a terrific time of year to appreciate nature in all her glory!
And, we will provide a few presentations which offer help to the seasoned looper yet are meaningful to those who are still dreaming of one day leaving the dock on their own adventure. If you've never owned a boat before then this is the group for you. Captain Chris  brings along RUDY, the yellow mock-up of a diesel engine that helps make the explanations simple and easy to comprehend, for everyone!
Maybe next year it will be your turn to start your Loop Adventure! Call Captain Chris at 772-205-1859 and we'll tell you how YOU can join the excitement with or WITHOUT a boat!