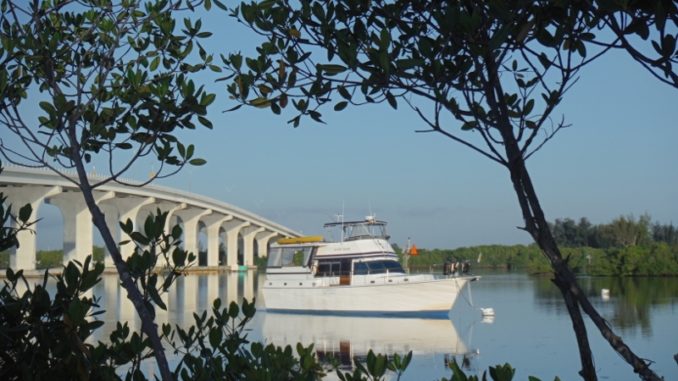 We met Kim & David at the AGLCA rendezvous in Alabama along the Tennessee River. They wanted to learn more about cruising aboard a larger trawler and decided to come learn with us on SANDY HOOK…read on to learn how much fun they had…
Chris and Alyse,
We wanted to thank you for the 3 days of training! We enjoyed it very much and learned alot. And it was like a vacation at the same time!
Going from a 17 foot runabout on the river to a 44 foot trawler in saltwater was a big jump for us and we weren't quite sure we could do it or really wanted to. But thanks to your training, we now know that we can do it and we are looking forward to when we find a trawler that will fit our needs and begin our dream.
Thanks for all the pointers, lessons learned and good ideas you gave us. Alyse – thank you for the delicous and healthy meals you fixed. Give Bert a head scratch from us 🙂 Hope to see you soon on the ICW!
Kim and David