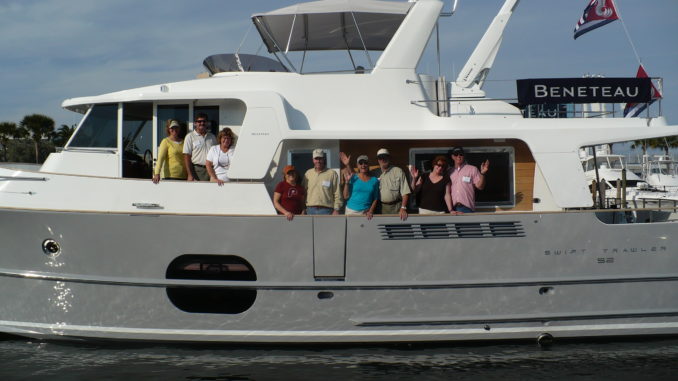 No you're not seeing double…well maybe, because we sold out the first "Building Cruising Confidence as a Couple" at Trawler Fest University in January in Florida. So this is TAKE TWO and a second University course AFTER Trawler Fest concludes. Yes TWO in the same week! Even better than that, we are aboard the Beneteau Swift Trawler 52 again!
Our second course starts on Sunday morning and what do you see on the ICW in Fort Lauderdale on a HOT January Sunday? Millions of boaters cruising around enjoying the very reason we live in FL. I really don't think I exaggerated about the millions but because we have so many boaters on the water around us we can make good use of teaching about whistle signals and maneuvering at crowded docks. Enjoy the photos below.
Want to learn more? Click here for TrawlerFest Events or email us to schedule your own personal trawler training aboard your boat anywhere.