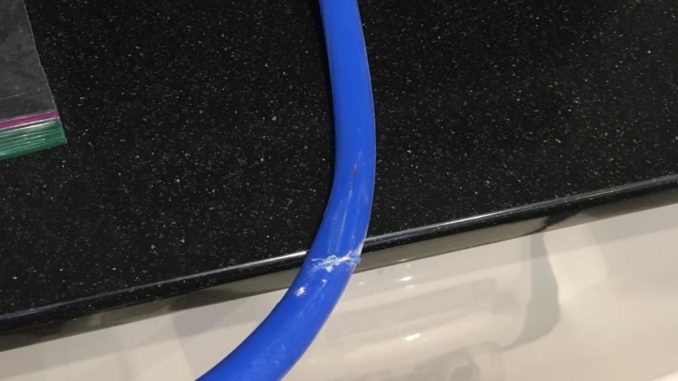 We love it when we receive a text like this from one of our former students. They continue to have terrific adventures aboard their Grand Banks 43….
So, when water lines are wedged between the liner and the hull chaffing leads to profuse water leak. Fortunately this was below the finished floor and leaked to the bilge where the pumps took care of the water. Cable marine took two days chasing down the exact location and providing a fix. This design feature was not in the brochure. With our look, listen and investigate skills from life and Captain Chris training we solved the issue. We remember this is "pleasure" boating :-). Waiting out severe weather in Fort Lauderdale. "Choose time or place but not both" is ringing in our ears.
Thanks Dany and Chris Fadden for your update. Keep the pleasure in boating and stay safe!