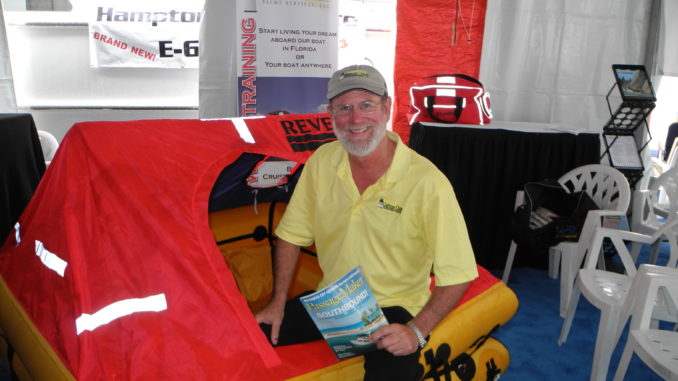 Join us at the Vero Beach Boat Show for a terrific demonstration on how to deploy, inflate and climb aboard an inflatable life raft.
Learn about the different types of safety equipment found aboard cruising boats.
Captains Chris & Alyse Caldwell demonstrate proper storage and deployment of a typical inflatable life raft. We are asking for volunteers to don a life jacket and climb aboard! This means YOU!
Our free seminar will be presented on Saturday November 22 at 2PM at the Vero Beach Boat Show in Riverside Park Vero Beach. The show is located just west of the Riverside Theater and southeast of the Barber Bridge off of Route 60 and is open to interested boaters in our community.
Call 772-205-1859 or email chris@captainchrisyachtservices.com to register.