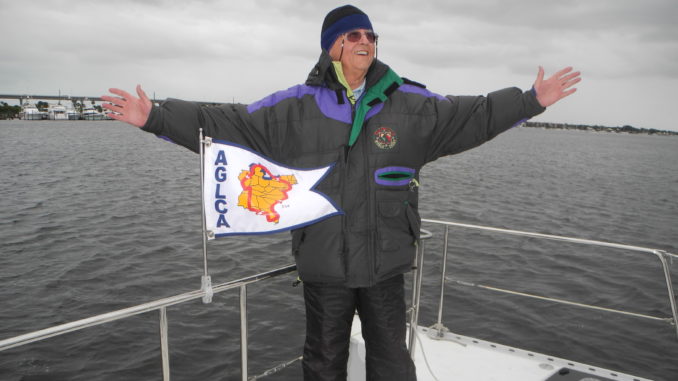 What's the Great Loop? And why is there a Rendezvous in New Bern NC?
Here's a quick article to describe the greatest adventure you can have on the water! After you've read the article then come back here and find out why you should come to a rendezvous even if you haven't got a boat yet….If you'd like to receive a FREE 1 year membership you must read the above article, no cheating!
This year's spring AGLCA – America's Great Loop Cruisers' Association – rendezvous will be held in a new location, New Bern NC. (If you really read the article linked above then you would know that most Loopers are on the east coast in the spring heading north.) Come to celebrate your accomplishments with fellow cruisers or join us to meet those who are actually doing it!
When you attend a Great Loop RV you have two education tracts. The first set of seminars is route oriented with experienced cruisers presenting what's ahead for the next half of your course along the waterways. But if you haven't started out yet and are looking to learn about some of the basics of Looping, the second tract is perfect for you.
Captain Chris is asked to present a topic or two to satisfy the would-be cruiser who has a thirst for knowledge. This spring we will demonstrate DIY Maintenance specific for the looper. Locking and Docking are additional areas where we will help you get started. Other presenters will provide expertise in their field such as Finding the Perfect Boat, Finance, Insuring and even Single Handing!
Of course the camaraderie is priceless and you'll get to go aboard actual Looping boats each day to see how it can be done with all types and sizes of boats.
Learn more about the Rendezvous from the AGLCA website here.
Ask Captain Chris about Looping, cruising and anything else about boating 772-205-1859.