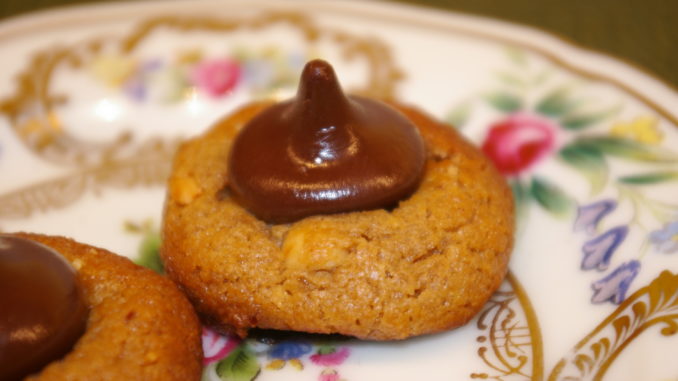 We used to call these delicious peanut butter and kisses cookies but another cruising friend suggested Nipples. You'll understand….
1 cup Peanut Butter
1 cup sugar (or baking splenda)
1 tsp vanilla
1 egg
1 bag of Hershey's kisses
Preheat oven to 350. Even a toaster oven works for these.
Mix first four ingredients in a bowl. Roll mixture into 1 inch balls and place 2 inches apart on an ungreased cookie sheet. During the 10 minutes or so that these take to bake, unwrap the same number of kisses as cookies that are baking and set aside kisses. OK, unwrap a few more and pop them in your mouth- TAX for the baker!
As soon as you remove the cookies from the oven place one kiss firmly in center of each cookie. Do this before removing cookies from baking sheet. Let them sit undisturbed while the cookies and kisses cool. Otherwise the kisses lose their shape.
Hint: Double the recipe then roll half the mixture into a log shape and wrap in waxed paper. Freeze this for another day and all you'll have to do is cut the dough and pop it in the oven. Nothing to measure second time around and no mess to clean up!