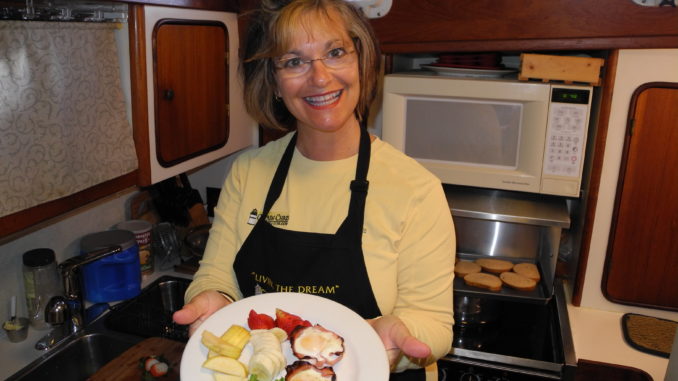 Those of you who subscribe to PassageMaker Magazine may have already discovered this fun article. From what rules to have when bringing kitchenware aboard to the exact ingredients you need for a savory meal, Alyse covers all you need to know to be an iron chef with her simple, quick recipes.Thanks to PassageMaker Magazine for allowing us to
share this article with you.
But if you don't already receive PassageMaker Magazine then what are you waiting for! Here's a
link
that can help you get starting on your way to
living the dream.