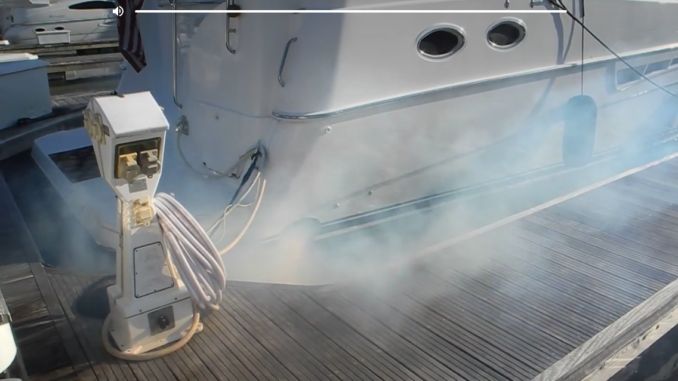 What color is your diesel engine's smoke? Is it really smoke or maybe it could be steam?
Bluish smoke means you are burning oil, much like an old car or 2 stroke outboard engine with pre-mixed oil in the gas.
White smoke is unburned fuel. An injector is drooling and leaking liquid fuel into the combustion chamber/cylinder.
Black smoke is a sign the engine may be overloaded. But a short puff of black smoke may be common when a turbo charged engine has been running at low RPMs before accelerating. In this case the black smoke is carbon buildup in the exhaust system and acceleration will blow it out and then clean up the color of the exhaust.
An overloaded boat engine may be because the underwater hull is dirty creating drag or the propeller(s) may be fouled with barnacles or crab trap float lines making the engine struggle in an overloaded situation.
In any case you need to recognize the color of smoke and analyze the cause. Learn more at our DIY Introduction to Boat Systems seminars. More information
here
or call 772-205-1859 and Ask Captain Chris.
Remember, steam is different than smoke.